Bradenton Pylon Signs
View Sign Gallery
For a business to grow, it should possess the right signs to catch the attention of its target audience. If you have enough space and wish to target audiences even if they are a mile away, you should invest in Bradenton pylon signs.
Pylon signs can be used in many ways by businesses, from letting people know where your location is to delivering the information they need to know.
At Axe Signs & Wayfinding, we make sure that the Bradenton pylon signs you request from us don't only serve as a land marker for your business. They should also catch people's attention and entice them to check what you have to offer.
When you request business signs from us, we make it a point to personalize them to your business targets and budget. We guarantee that you will get what you request from us and enjoy the benefits they will bring to your business.
Call Axe Signs & Wayfinding at (941) 265-8727 for your Free Consultation with a Bradenton Pylon Sign expert!
Illuminated Sign Boxes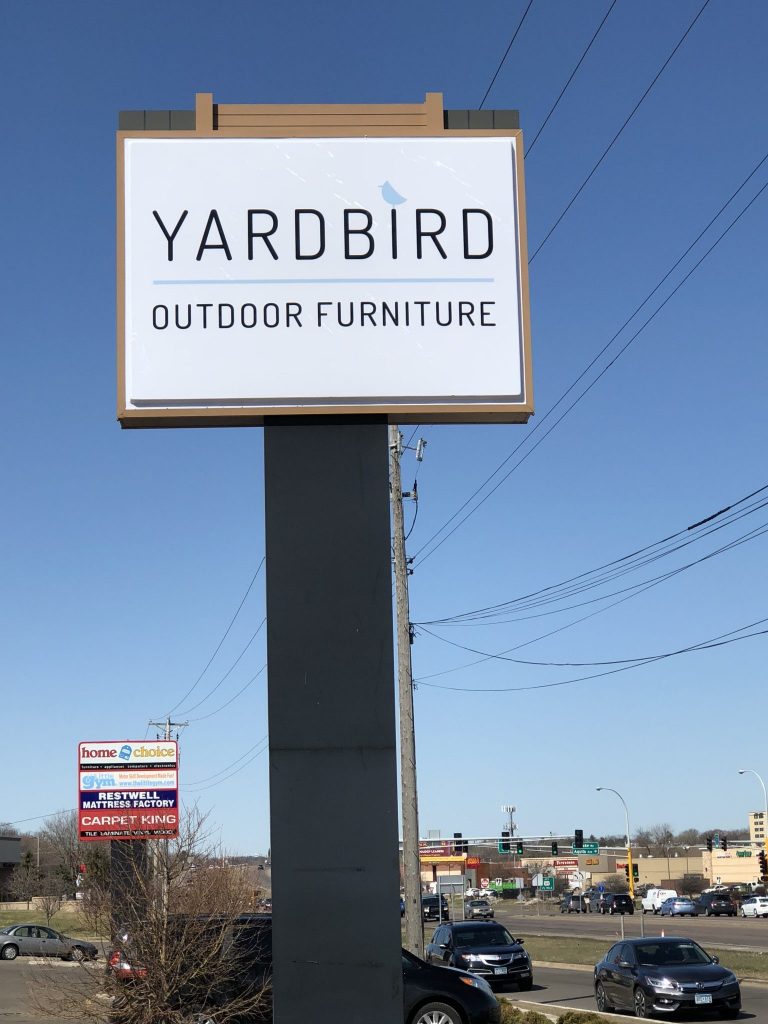 Brand visibility is very important for businesses, which is why we at Axe Signs & Wayfinding make sure that the pylon signs we make are easy to see, appeal to consumers, and help your brand get the impression it needs.
With this in mind, we make pylon signs with illuminated sign boxes made from durable materials that protect them from the elements. We can also customize the shape of the sign boxes based on the shape you want them to be.
We can also include additional layering to give them more depth, as well as LED or neon lighting for better visibility at night. Our talented designers are here to assist and deliver your dream signs without additional hassle to you.
Affordable Tenant Signs
We can also make non-illuminated signs for you to use as a tenant sign. For these signs, we will use steel frames, aluminum sidings, and custom sign faces to display the tenants residing in your complex.
We can also put in the messages you want your guests to see before they enter your facility.
Axe Signs & Wayfinding also makes full-color designs for these affordable pylon signs so that your customers will see them and catch their attention easily.
Weather-Proof Outdoor Signage
Pylon signs are always under the elements, which is why it is important that they are made from high-quality weather-proof materials. If they are not made with such materials, they will require a lot of maintenance and cost you a lot of money.
Axe Signs & Wayfinding makes sure that the pylon signs we design and make for you are made from weather-proof material that will protect them from the elements. From aluminum to polycarbonate, we have a lot of options you can look into to match it to your sign design.
We can also make water-resistant digital pylon signs, which you can modify as often as you like, and display the content you want 24/7.
Full-Service Sign Company
Axe Signs & Wayfinding is a full-service Bradenton, FL sign company that creates unique pylon signs and other business signs for any business in any industry. We know everything there is to know about signs, and we make the signs in-house to be more efficient.
We have a great team of sign experts who will sit down with you and guide you through each step of the sign-making process, so you know what to expect. We can work with new or existing designs for your signs and identify the perfect places where the signs should be placed. We can also assist you with filing the necessary legal permits to get your pylon signs up in your storefront.
You can also contact us at Axe Signs & Wayfinding for other services such as maintaining, rebranding, and removing your signs.
Free Pylon Sign Consultation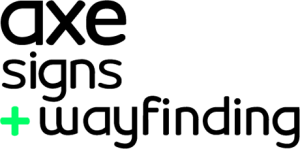 If you need custom Bradenton pylon signs for your business, don't wait any longer because Axe Signs & Wayfinding can make them for you. Our team can look into your business, recommend the best options for how your pylon signs should look, and manufacture them in-house.
We guarantee that you won't be disappointed with our service and you can trust us for your future business sign needs.
Call Axe Signs & Wayfinding at (941) 265-8727 for your Free Consultation with a Bradenton Pylon Sign expert!